Quiz API
API Features
---
Easy to use and simple RESTful API.
Large set of questions
Quiz API has an ever growing database of questions
Customizable
Create your own Quiz
Free for developers
If you are a developer, you can use the API for free
Easy Integration
Get JSON results with simple GET HTTP requests
Clean Code
Easy to use API
Documentation
Fully documented API
Boost your knowlege
Learn while having fun
New questions every day
Test your knowlege daily
Suitable for teams and individuals
Build custom tests to chalenge your team
---
Quiz API
More to Discover
---
Large set of topics
Test your own or your team's knowledge on a wide variety of toppics. We are working hard on expanding the number of topics that we have.
Take advantage of our predefined, random or custom quizzes!
---
Affordable pricing
Quiz API has the most fair pricing plans ever! Suitable for large and small companies.
We even offer a free plan for developers!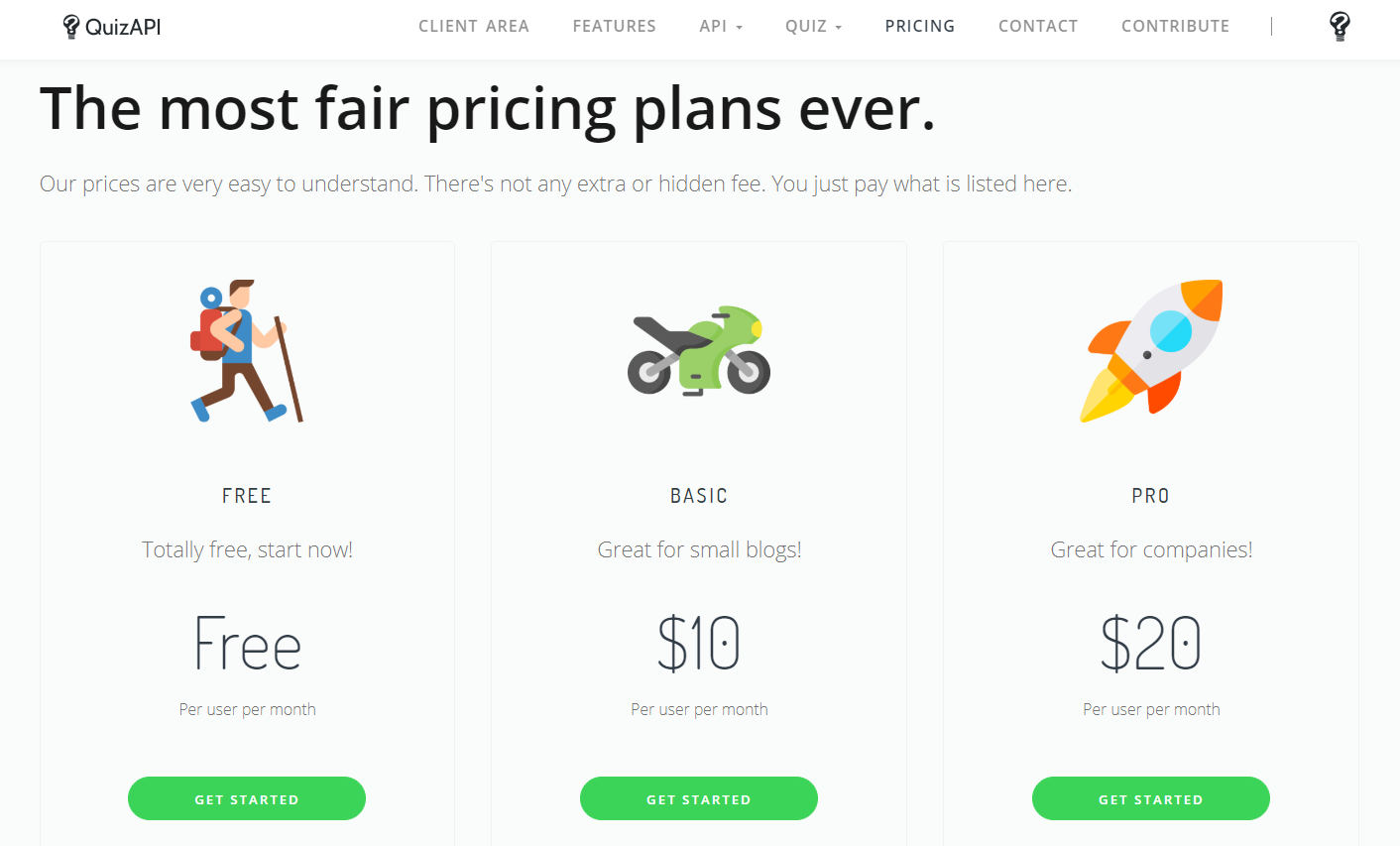 ---
Quiz Results
Easily keep track of your and your team's quiz results, identify the knowledge gaps and improve!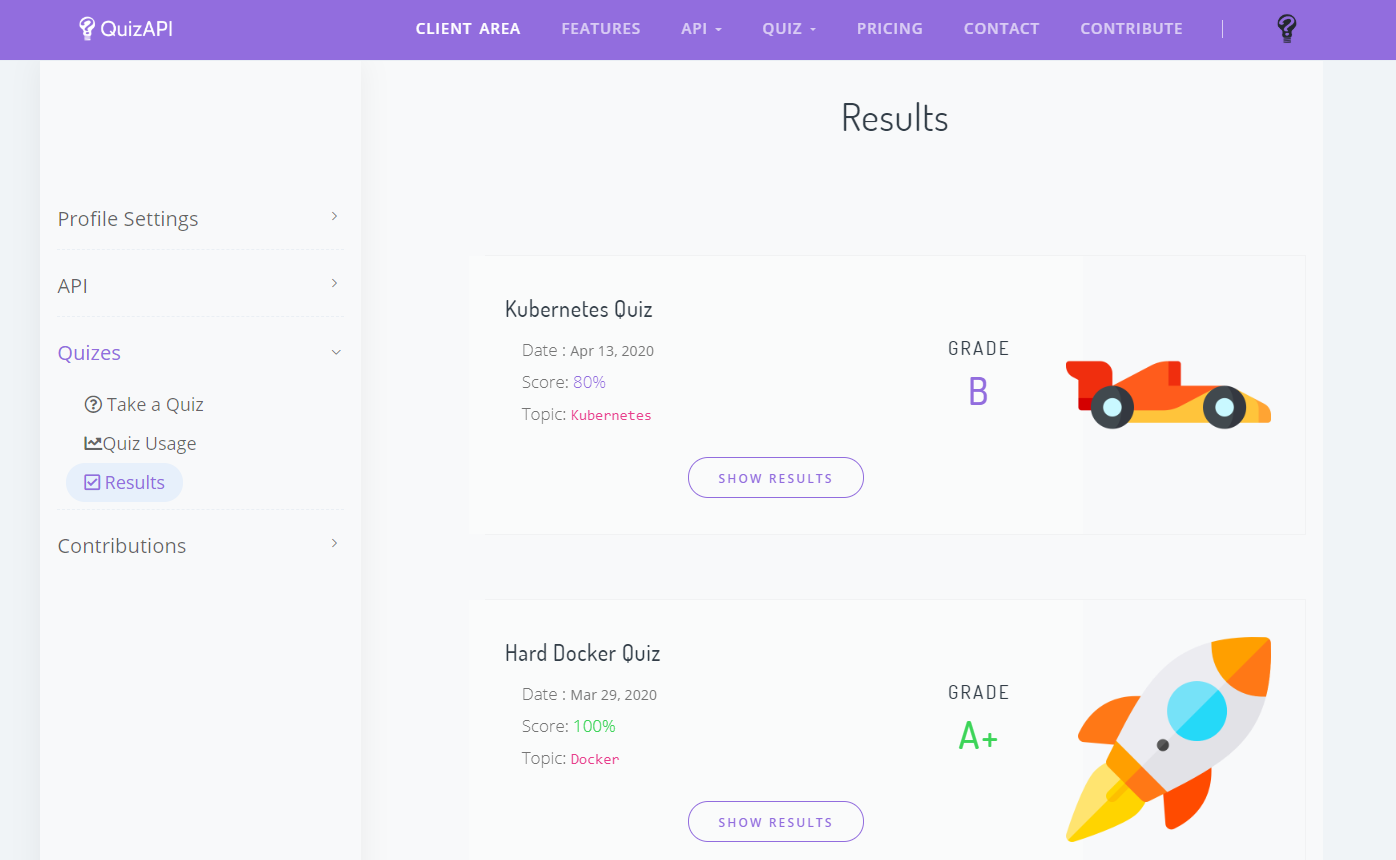 FAQ
Frequently Asked Questions
---
Got a question? We've got answers. If you have some other questions, contact us using email.
Is this a secure site for purchases?
Absolutely! We work with top payment companies which guarantees your safety and security. All billing information is stored on our payment processing partner which has the most stringent level of certification available in the payments industry.
Can I cancel my subscription?
You can cancel your subscription anytime in your account. Once the subscription is cancelled, you will not be charged next month. You will continue to have access to your account until your current subscription expires.
How long are your contracts?
Currently, we only offer monthly subscription. You can upgrade or cancel your monthly account at any time with no further obligation.
Can I update my card details?
Yes. Go to the billing section of your dashboard and update your payment information.
Can I request refund?
Unfortunately, not. We do not issue full or partial refunds for any reason.
Can I try your service for free?
Of course! We're happy to offer a free plan to anyone who wants to try our service.